CERTIFIED FINANCIAL PLANNER™
The prestigious CFP® designation, one of the most respected financial planning credentials among consumers and the recognized standard of excellence in personal financial planning. To attain the right to use the CFP® marks, an individual must satisfactorily fulfill the following requirements:
Education – Complete an advanced college-level course of study addressing the financial planning subject areas that CFP Board's studies have determined as necessary for the competent and professional delivery of financial planning services, and attain a Bachelor's Degree from a accredited college or university. CFP Board's financial planning subject areas include:
Investment planning
Retirement planning
Estate planning
Insurance planning
Risk management
Employee benefits planning
Income tax planning
Examination – Pass the comprehensive CFP® Certification Examination. The examination includes case studies and client scenarios designed to test one's ability to correctly diagnose financial planning issues and apply one's knowledge of financial planning to real world circumstances;
Experience – Complete at least three years of full-time financial planning-related experience;
Ethics – Agree to be bound by CFP Board's Standards of Professional Conduct, a set of documents outlining the ethical and practice standards for CFP® professionals;
Continuing Education – Complete 30 hours of continuing education hours every two years, including two hours on the Code of Ethics and other parts of the Standards of Professional Conduct, to maintain competence and keep up with developments in the financial planning field.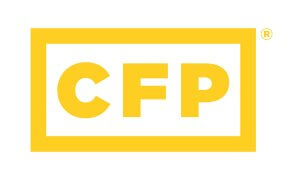 Independent Custodians
Selecting an investment advisor is a significant decision. Choosing the right firm to custody your assets is equally important. Alliance has partnered with multiple independent custodians, like Charles Schwab and Raymond James, to hold and safeguard clients' assets. For many investors, this provides a reassuring system of checks and balances—your money is not held by the same person who advises you on how to invest it.
We believe our custodians are committed not only to meeting the industry's rigorous regulatory requirements but also to upholding their own stringent business standards, which are designed to help safeguard your assets and ensure their financial health and stability.