---
"We want to thank all of our guest speakers and everyone who attended. This event was a great way to start an important conversation. The goal of our Center for Investor Education is to help people have more productive conversations about personal finance both in the classroom and at the kitchen table. We'll see you next year!"
Hosted by: The Alliance Center for Investor Education and Lackawanna College
This first of its kind financial education summit is for business owners, industry leaders, and individuals who want to make better decisions with their money. In an increasingly uncertain economic environment, it is vital that people in all stages of life have the tools and information they need to make good choices. Speakers will discuss topics that include: having better frameworks for decision-making, how psychology can impact financial outcomes, and the future of financial education.
Thursday, November 17, 2022
POSH Events
404 North Washington Avenue, Scranton, PA
5:00 pm to 7:00 pm
Agenda:
Part I: Live Podcast🎙 | What really drives people's decision-making when it comes to money?
Part II: Advisory Panel | Improving decision making process in all stages of wealth creation though education
Part III: Advisory Panel | Q&A with audience
WHAT REALLY DRIVES FINANCIAL IMPACT?
What really drives people's decision-making when it comes to money? The answers may surprise you.  We tend to think of finance and investing as math-based pursuits rooted in numbers, but good decisions require understanding our own psychology and behaviors. What are the common themes that lead to good outcomes over the long-term? Whether you are an employee, a business owner or a raising a family, how can you optimize your wealth building process? What framework can we apply using some of the characteristics shared by the world's best executives and investors?  
Vice President | Wealth Advisor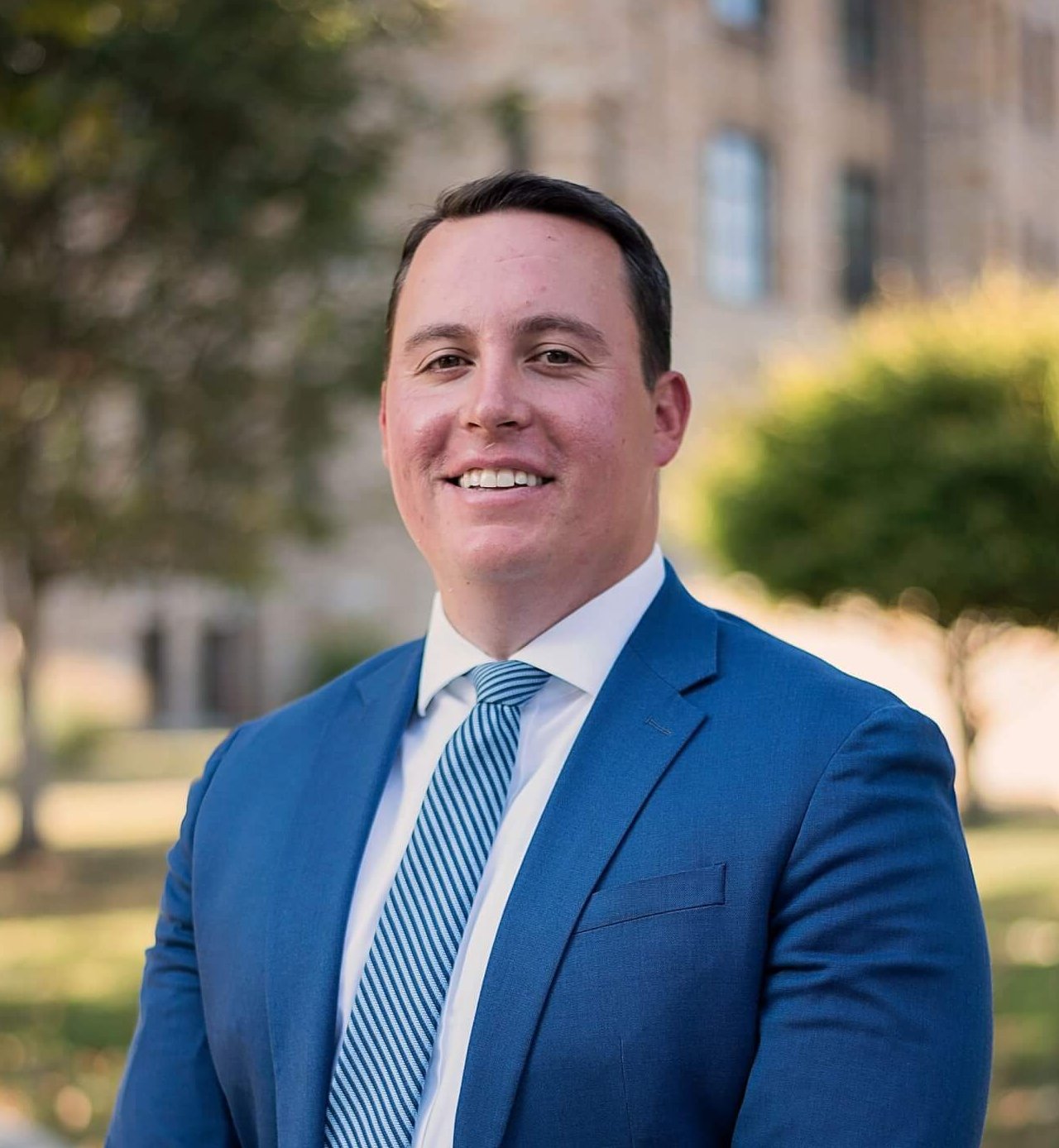 Michael Cordaro has over a decade of experience in the financial services industry. He feels it is vital to build strong relationships with each of his clients so he understands their unique goals, and to ensure they understand the strategies and tools being employed on their behalf. Michael takes pride in his role as a fiduciary and believes that putting the clients' interests first should be at the foundation of every financial advisor's investment decisions. His areas of expertise include financial planning and advice for business owners and families, investment management, investor education, and retirement planning.
Prior to joining Alliance Wealth Advisors, Michael resided in Philadelphia where he was an assistant vice president and relationship manager at Brown Brothers Harriman and Company (BBH), the oldest private bank in the country. In his role, Michael worked as a trusted advisor to ultra-high net worth business owners, families, endowments, and foundations. His responsibilities included managing a portfolio of over $500 million, and was part of a broader team that managed over $7 billion while helping clients with wealth planning, investing, and banking needs.
Prior to joining BBH, Michael was an associate at J.P. Morgan in New York City. He started with J.P. Morgan in 2011 and began his career as part of the firm's Corporate Development Analyst Program in the investment bank. He held roles within the Global Commodities Group, the Global Interest Rates and Foreign Exchange Group, and Corporate Business Management. He received a B.A. in political science with a certificate in management studies (finance/accounting) from the University of Rochester, and his M.B.A. from the Villanova University School of Business.
Before returning to Northeastern PA, Michael maintained strong ties to home, and continues to serve on the board of directors for the United Way of Lackawanna and Wayne Counties, Northeast Pennsylvania Healthcare Foundation and the Dunmore Educational Foundation. He is also and adjunct professor at Lackawanna College. Michael enjoys spending time with family and friends, and is a native of Dunmore, PA where he currently resides with his wife Melissa and daughter Ainsley.
Regional Director | Fidelity Investments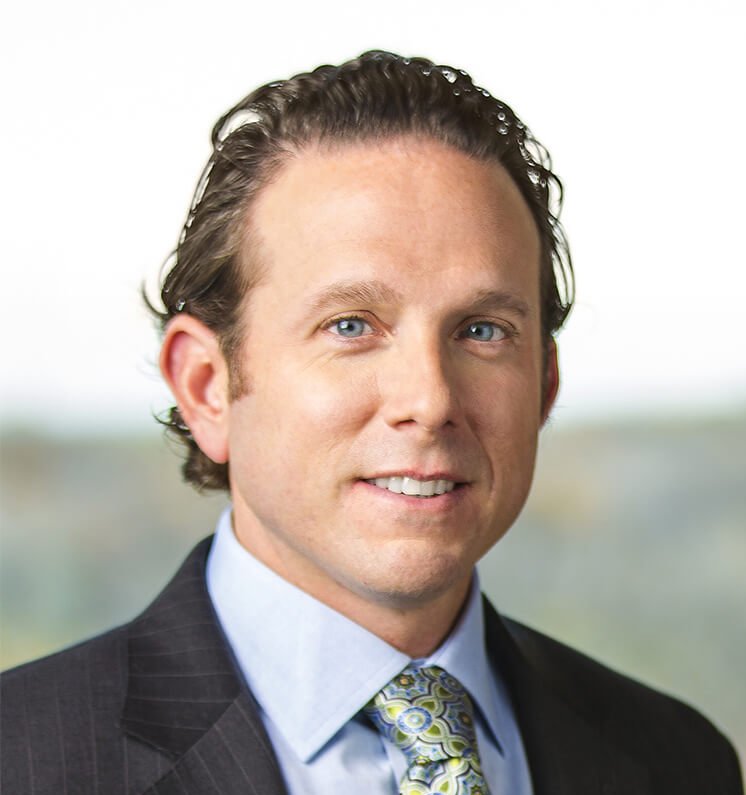 Chris Buteau is a regional director at Fidelity Institutional Asset Management (FIAM), Fidelity Investments' distribution and client service organization dedicated to meeting the needs of consultants and institutional investors, such as defined benefit and defined contribution plans, endowments, and financial advisors. 
In this role, Mr. Buteau is responsible for the sale of Fidelity mutual funds, ETF's and 401(k) products through financial institutions, planners, wirehouses, and insurance firms in northeastern Pennsylvania, northwest New Jersey, and Manhattan. 
Prior to assuming his current position, Mr. Buteau held various roles within Fidelity since joining the firm in 2000, including regional vice president, inside wholesaler, and service specialist. 
Mr. Buteau earned his degree from Providence College. He also holds the Financial Industry Regulatory Authority (FINRA) Series 6, 7, and 63 licenses. 
Advisory Panel
President of Lackawanna College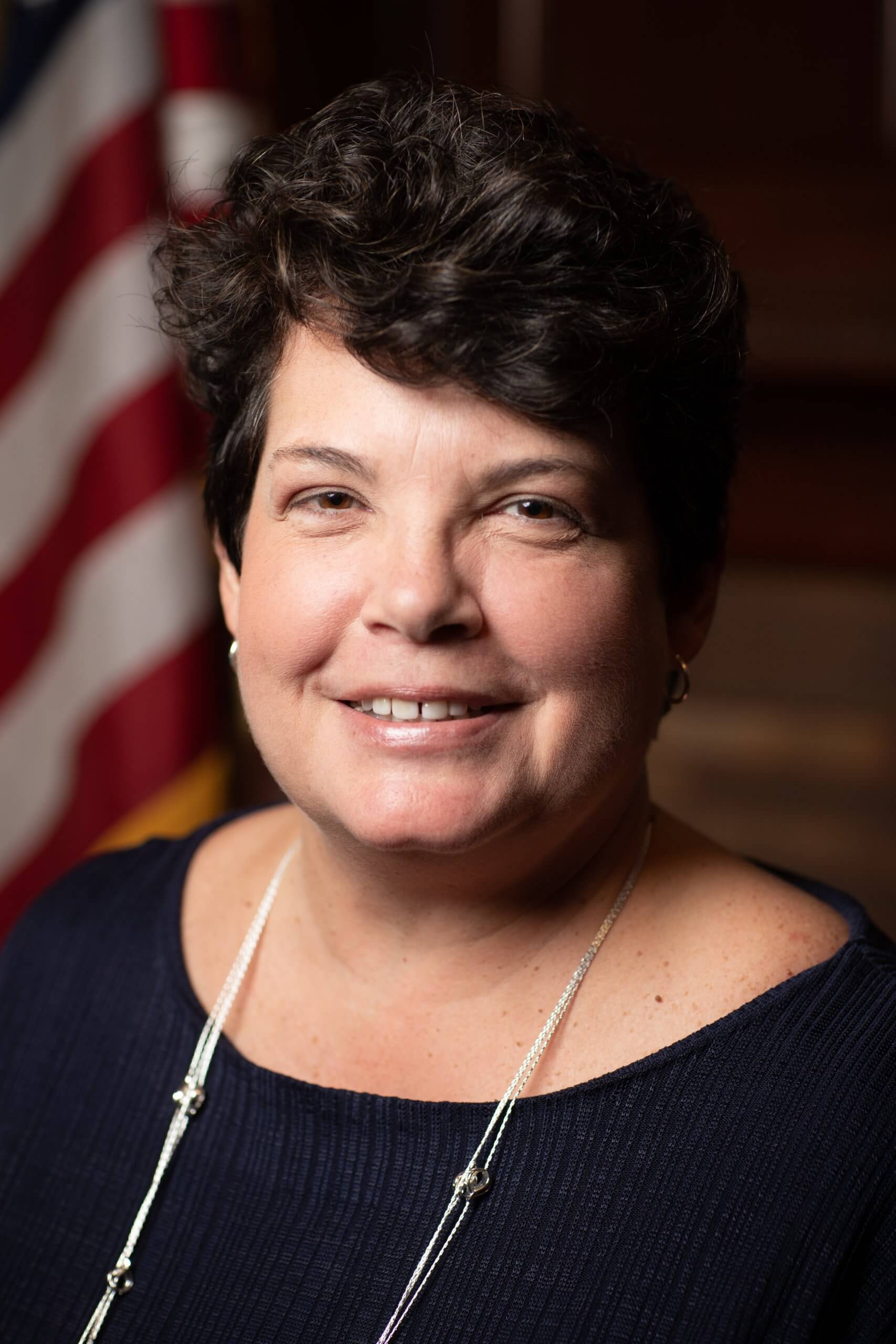 Dr. Jill A. Murray became the ninth and first female president of Lackawanna College on July 1, 2020. Prior to serving as president, Dr. Murray served as the College's executive vice president and chief innovation officer. From 2008-2012, she operated as the College's vice president of academic affairs, where she was responsible for developing and overseeing all of Lackawanna College's academic curricula.
During her time at Lackawanna, Dr. Murray has helped double the student population, increase student retention and graduation rates, expand online learning options, and led the creation of academic programming and support services. She also implemented a strategic planning process at the College.
Dr. Murray is the catalyst behind Lackawanna College's esports program and assisted with the formation of the Level Up program, which allows high school students to affordably begin their college education and potentially complete an associate degree by high school graduation.
She served at Marywood University as the Director of the Institute for Health and Wellness (2005-2008) and as a doctoral program faculty member (2006-2010).
Dr. Murray is a member of the Harvard Business Review Advisory Council and holds a doctorate in human development (Marywood University, 2006), Master of Arts in philosophy (SUNY at Albany, 1991) and Bachelor of Arts in philosophy (University of Scranton, 1989).
Dr. Murray currently serves as a board member for the following organizations (Jul 2020 – Present):
Allied Services Integrated Health System
Annals of Esports Research (AER)
Association of Independent Colleges and Universities of Pennsylvania (AICUP)
Ben Franklin Technology Partners of Northeastern Pennsylvania (BFTP/NEP)
Fast Company Executive Board
Lackawanna County Workforce Development Board (WDB)
Northeastern Pennsylvania Association of Colleges and Universities (NEPACU)
Northeastern Pennsylvania Industrial Resource Center (NEPIRC)
Penn's Northeast
Scranton Chamber of Commerce
The Institute for Public Policy & Economic Development (The Institute)
tecBRIDGE
Dr. Murray previously served on the following boards:
Jossey-Bass Publishers, San Francisco, CA; Former Advisory Board Member of Dean & Provost (2011-2019)
Maternal and Family Health Services (MFHS) (2011-2019)
Social & Economic Impact | Lackawanna College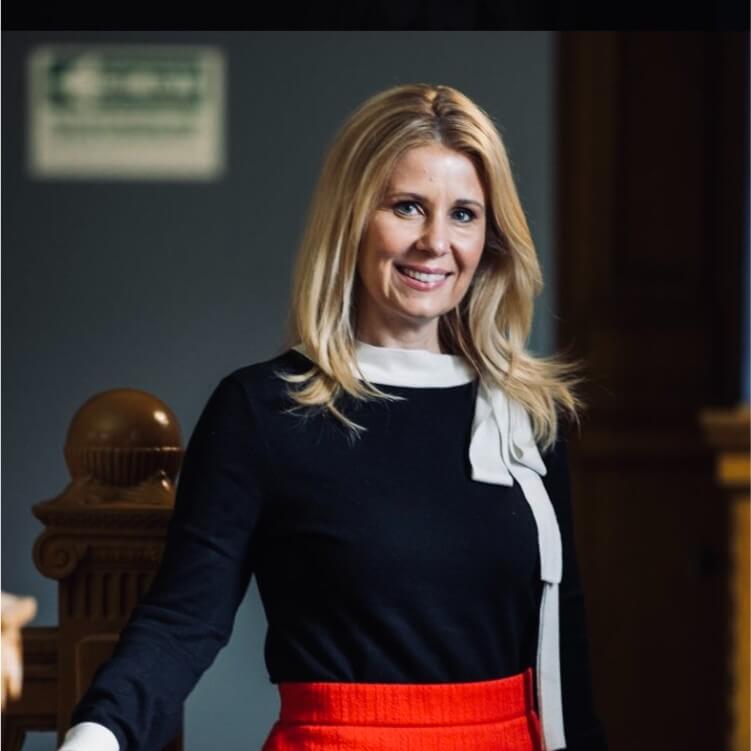 Stephanie Decker serves as AVP for Social & Economic Impact at Lackawanna College. In her role, Decker works to connect students and members of the greater Scranton community with opportunities in education, entrepreneurship and community connections in order to achieve and maintain economic mobility.
Decker holds an AOS in Culinary Arts from the Culinary Institute of America and a BS and MBA/finance from Johnson and Wales University. In her time at the College, Decker helped build its Kiesendahl School of Hospitality which was recognized regionally and nationally for its Rally for Restaurant project, a COVID-19 response initiative.
Stephanie's professional interests include innovation, creative problem solving, leadership and mentoring and public speaking. Decker currently serves on the boards of Scranton Tomorrow and The Boys and Girls Club of Northeastern Pennsylvania.
President | JBAS Realty & Eastern Roofing Systems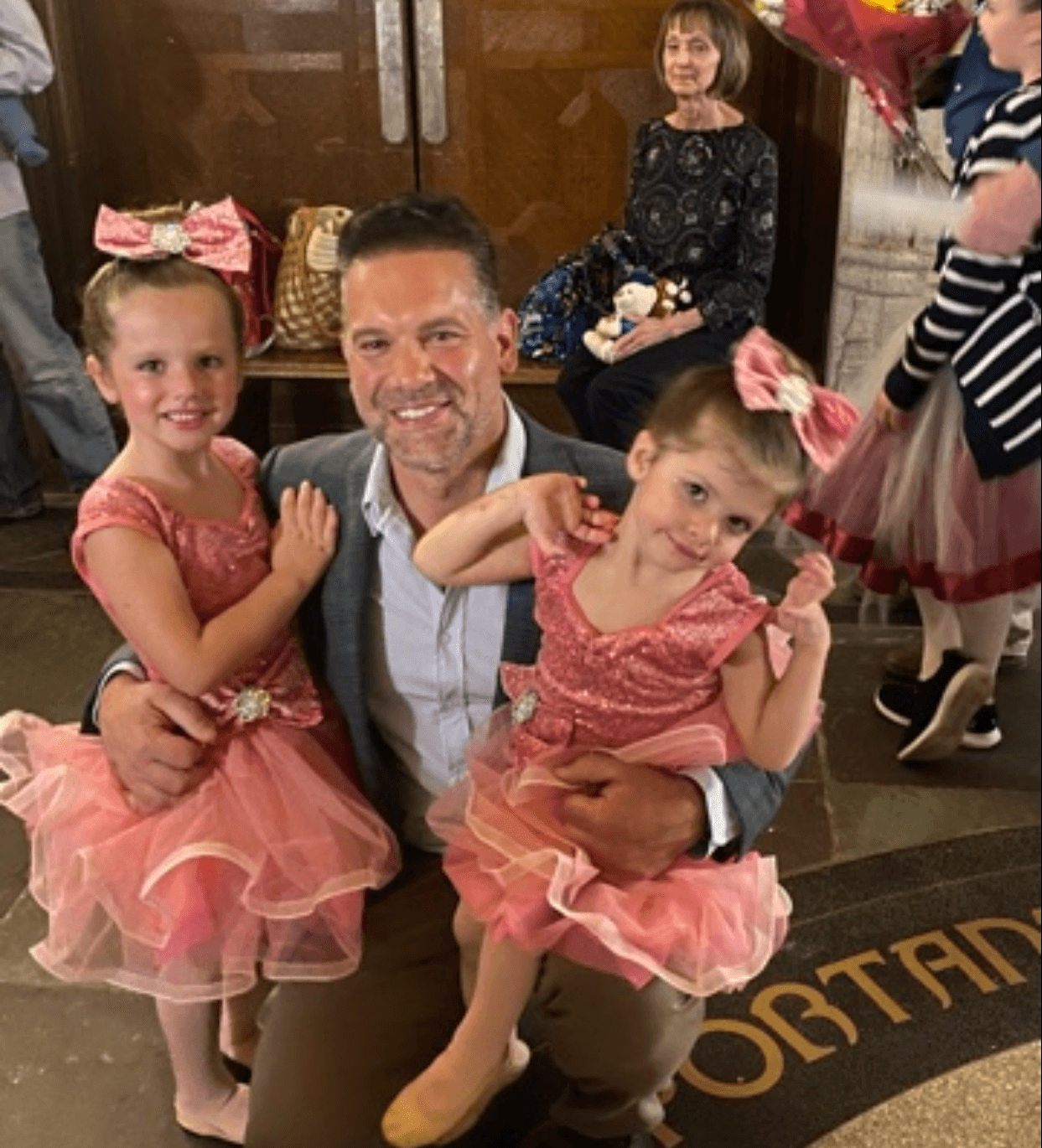 John Basalyga is a local entrepreneur with a diverse portfolio. He currently serves as the President of Eastern Roofing Systems, one of the premier roofing firms in North America, and JBAS Realty, which owns and manages over two million square feet of real estate in northeastern and central Pennsylvania. Raised in the North Pocono area, John maintains a deep connection to the working-class neighborhoods he grew up in. Those values, accompanied by a lifelong desire to build and create, have been the guiding force in John's life. With an industry-spanning career and thousands local jobs created, the impact of John's work can be found throughout NEPA.
John's career began in 2001 with the founding of Eastern Roofing Systems. With over 150-million square feet of roofing installed, what started as a small-town company in Jessup, PA has grown into one of the largest commercial and industrial roofing contractors in the US. Nationally recognized and respected, today Eastern has a reputation for quality and innovation throughout the industry. Achieving Firestone Master Contractor,  President's Club status consistently since 2009, and earning the Firestone Platinum Council designation, awarded to the top performing 20 contractors in North and South America, among other achievements.
Driven by Eastern's early success, John founded JBAS Realty in 2006. With a desire to invest, John began the work of turning industrial properties into much needed housing around the area. Reimagining and renovating forgotten buildings into modern accommodations, notably The Lofts at 300 Bowman in Dickson City, Railroad Lofts in Moscow, Warehouse Lofts in Scranton, North Valley Lofts in Olyphant, Lofts at Village Square in Scranton, The Roosevelt in Eynon, and the recently finished apartments at The 225 at Penn. Currently, the former Parodi Cigar, the former YMCA in Williamsport, the Swift building on North Washington Ave,  the former Tinks Nightclub, and Pasqualichio buildings in Scranton are undergoing complete renovations and the apartments in each are planned to be open by early to mid-2023.   JBAS Realty also holds several commercial properties including Scranton's impressive Southern Union Building and the 2015 acquisition of the Mall at Steamtown, where John oversaw the transformation of the former mall into a modern mixed-use facility now known as The Marketplace at Steamtown. Another ambitious undertaking, which brought several new industries and services to the downtown, is the new Geisinger Orthopedics and Sports Medicine Center which opened earlier this year and Phase 2 construction just beginning. Additional JBAS properties include Crunch Fitness, located inside The Marketplace at Steamtown, The Olde Brooke Inn, a popular Springbrook restaurant, the Union Car Wash in Taylor, the completely renovated Farr Street Tavern, which won the Reader's Choice Award for Best New Restaurant, and both the Rock Creek Corporate Center and the Rock Creek Shops in Olyphant.
John's latest ventures are different from those he's explored in the past.  He recently started Serenity Care, LLC which owns and operates five separate senior care centers throughout Lackawanna and Luzerne Counties and house over 500 beds.  Scranton's former Red Carpet Inn may be his most ambitious project yet:  Demolish the existing structure and construct the City's tallest building.  Initial plans call for a 17-story building which will include retail, restaurant, hotel, office space and 200-300 residential units.
Expanding on the success of his commercial roofing business, John added fully independent service and residential departments in 2019. Eastern Residential Solutions went on to earn an Angie's List Super Service Award in 2020. The residential division has also played an active role in John's charitable work. Recently providing a new roof for a local veteran through the Beacon of Hope project in 2020 and donating time and materials to replacing all the roofs at South Scranton Little League in 2021. John has sought out opportunities to enact positive change through his investments and patronage. Motivated by a dedication to his community and a deep desire to leave a lasting impact, John has worked to benefit both area residents and businesses alike.
Happiest doing what he loves, John's work is also his main hobby. He enjoys the challenge of rehabilitating a forgotten building and the reward of bringing it new life. When he's not tackling the next big project, he's raising a family. As the proud father of two young daughters, John enjoys spending downtime with his family at their Dunmore home and dining at his restaurants, the Olde Brook Inn and Farr Street Tavern. Whether talking business over lunch or dreaming up new plans, John's dedication to his craft isn't an obligation, it's his calling. With progress on his mind and a passion for his work, it's safe to assume that John Basalyga is far from finished leaving his mark on the area he loves.  He's dedicated to bringing Scranton back and "making Scranton great again".
Owner | The Daisy Collective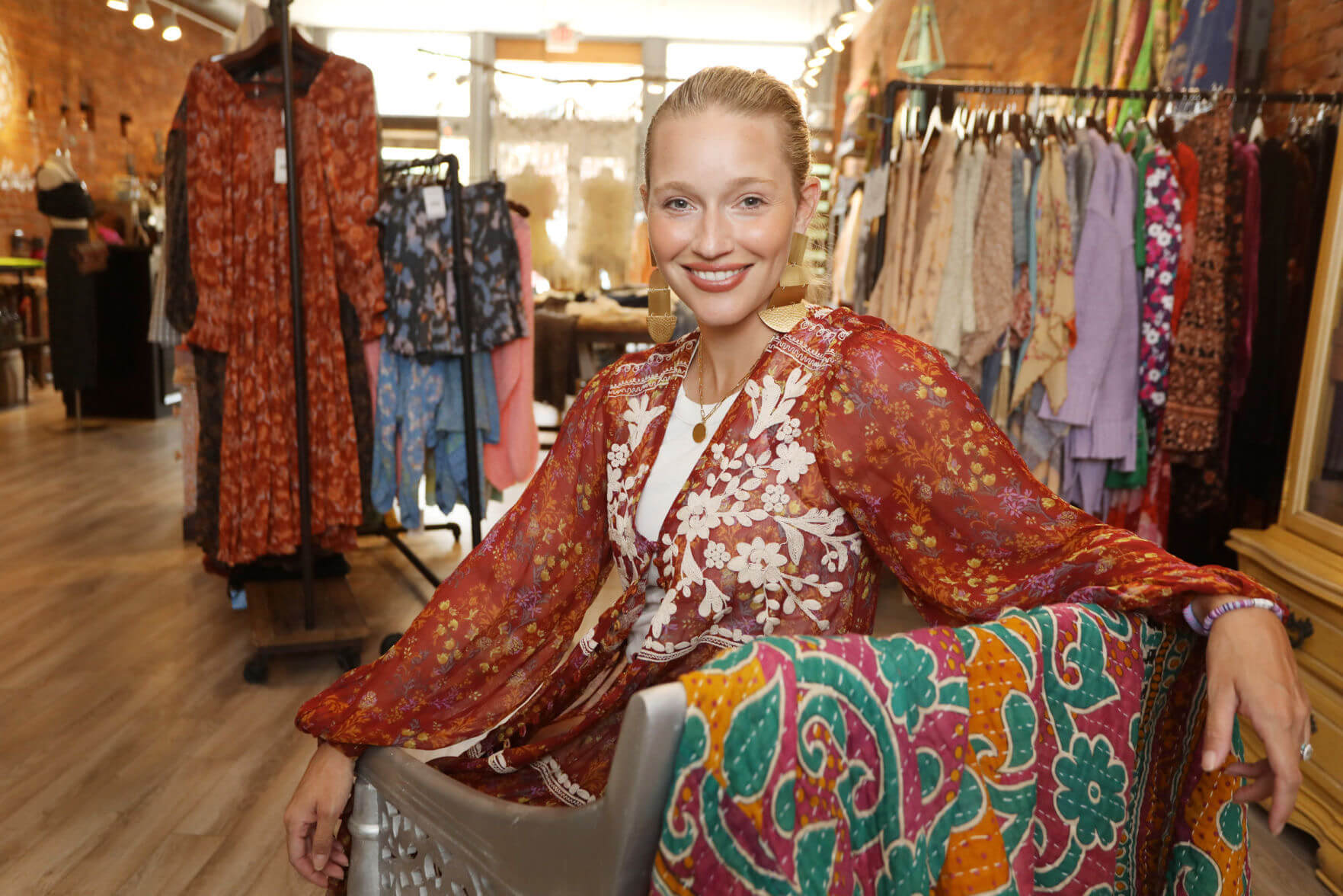 Maggie Mineo Zayac is the owner & founder of The Daisy Collective, a women's clothing, accessory & home decor boutique in Downtown Scranton. After living in New York City & working for fashion & lifestyle brand, Free People, Maggie moved back to the area in 2013 with one goal: to bring a one-of-a-kind, personal shopping experience to Scranton. The Daisy Collective is celebrating its 9th year in business. Maggie is married to her husband, Bryan Zayac; and mom to two little boys, Wilson, 4 & Max, 1.
Panel Moderator | Senior Vice President | Wealth Advisor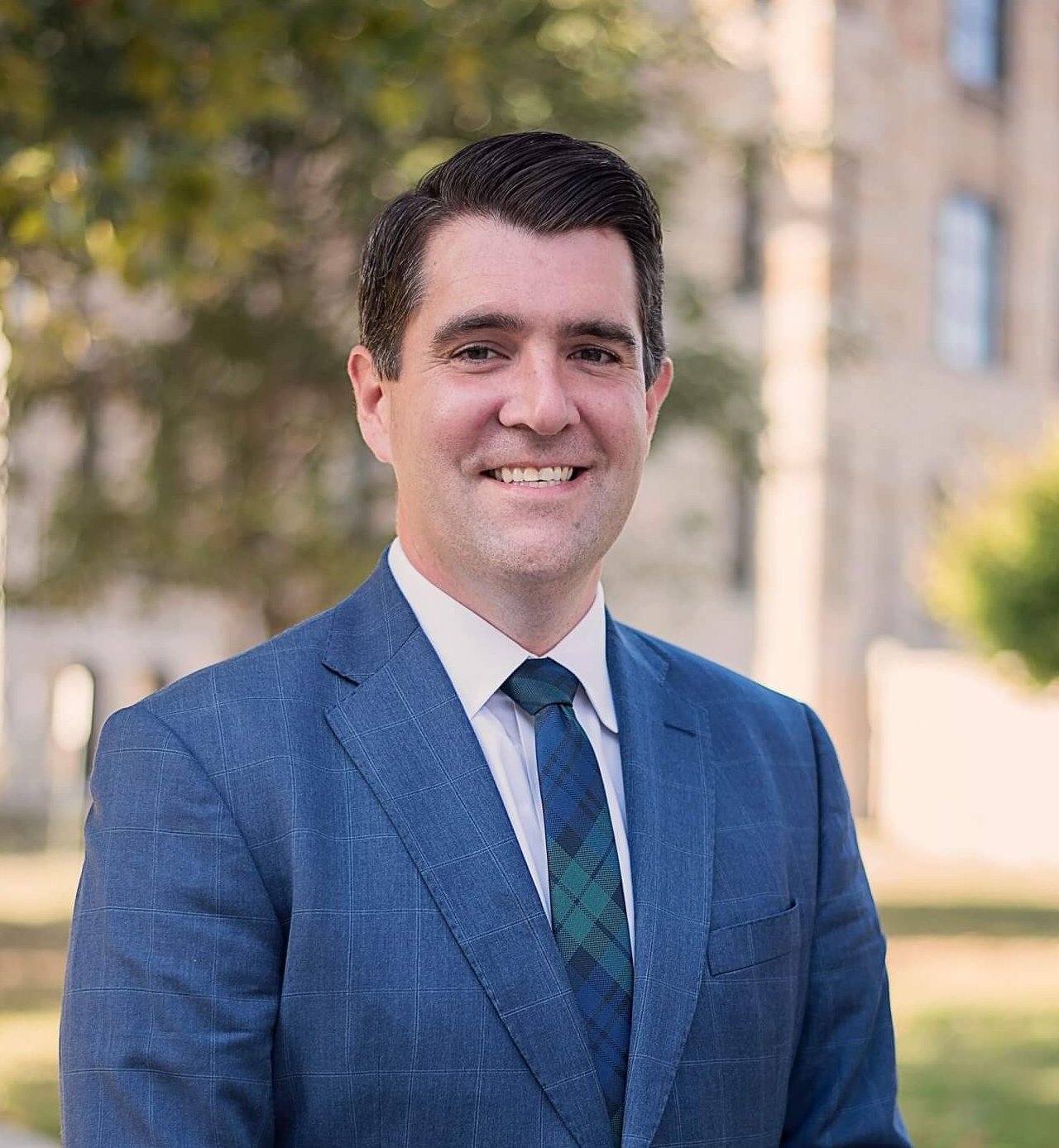 Jude McDonough is a Certified Financial Planner and Accredited Investment Fiduciary with over 15 years of experience in the Financial Services industry.  Jude's areas of expertise include retirement planning, investment management and corporate retirement plan consulting.  He is very passionate about helping people and providing his clients with honest, objective advice.  He takes great pride in responsiveness to his clients and always being there when they need him.
He began his career at Merrill Lynch in 2004 after graduating from the University of Scranton.  After spending nearly 6 years in the Greater Philadelphia area, he made the decision to return to his roots in Northeastern Pennsylvania.  Jude spent the greater part of the next decade as a Vice President for Community Investment Services before making the decision to join Alliance Wealth Advisors in 2019.
Jude is very active in the Northeastern Pennsylvania Community and has a strong interest in the growth of the region.  He serves as the Treasurer for the St. Patrick's Parade Association of Lackawanna County, First Vice Chairman of the United Neighborhood Centers of Northeastern Pennsylvania and is the Chairman of the Board for the United Way of Wyoming County.  In addition to that, he serves on the Executive Committee of the Friendly Sons of St. Patrick of Lackawanna County.  In his spare time, he enjoys golfing, skiing and traveling.  He is a proud member of Glenmaura National Golf Club and the Westmoreland Club.  He grew up in the Minooka section of Scranton and currently resides in Moosic with his wife Bridget.
Attorney | Legacy Planning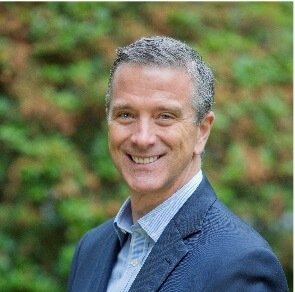 Scott Lynett leads a boutique law practice helping business owners and families protect their assets and build estate plans that work for the people they care about.
Born and raised in Dunmore, Scott has been married to his childhood sweetheart Libby for 25 years and is the father of three children. He has been an attorney for 28 years, spent 14 years working in his 4th generation family business, and 9 years as an entrepreneur owning and operating his own business. As a result, Scott understands what it's like to be a parent, a son, a small business owner and the steward of a multi-generational family business. Most importantly, he understands how challenging these roles can be and how they can come into conflict.  Through careful planning, Scott helps to ensure that his clients' legacy – their wealth and, most importantly, their values – are protected and passed from generation to generation.
Scott earned his undergraduate degree from Boston College, his law degree from Georgetown University Law Center and his Master's in Business Administration with honors from Villanova University. He is the owner of PDQ Print & Fulfillment. He has served on numerous community boards and serves as the only shareholder-director on the fiduciary Board of Directors for Times-Shamrock Communications, a business his great-grandfather started in 1895.
Alliance Center for Investor Education
The Alliance Center for Investor Education was created with the goal of partnering with organizations and thought leaders in Northeastern Pennsylvania to help improve financial outcomes for more people in our region. Having the proper tools and information needed to make good decisions through different stages in life can be a challenge, regardless of someone's level of formal education. Our aim is to improve financial literacy and teach the core foundations of personal finance in a fun and engaging way. This will allow people to feel more empowered and make better decisions with their money.
OUR RESOURCES:
Foundations of financial planning
Alliance published financial education articles
The Alliance Wealth Advisors' Podcast

Lackawanna College
Lackawanna College is a private, accredited college serving the people of Northeastern Pennsylvania. The main campus is located in downtown Scranton, and the school's footprint includes satellite centers in Covington Twp., Hawley, Hazleton, Sunbury, Towanda and Tunkhannock. In 2021, Lackawanna College was named one of Fast Company's most innovative companies. The curriculum provides students with a direct path to a bachelor's degree, associate degree, or one of many different professional certifications. Additionally, the Continuing Education department helps put the people of Northeastern Pennsylvania back to work with modern career skills. Lackawanna is also one of the most cost-efficient regional higher education institutions. From roots as the Scranton Business College in 1894 to our online degree options, Lackawanna College has always responded to our students' needs as they work towards a life-changing degree.