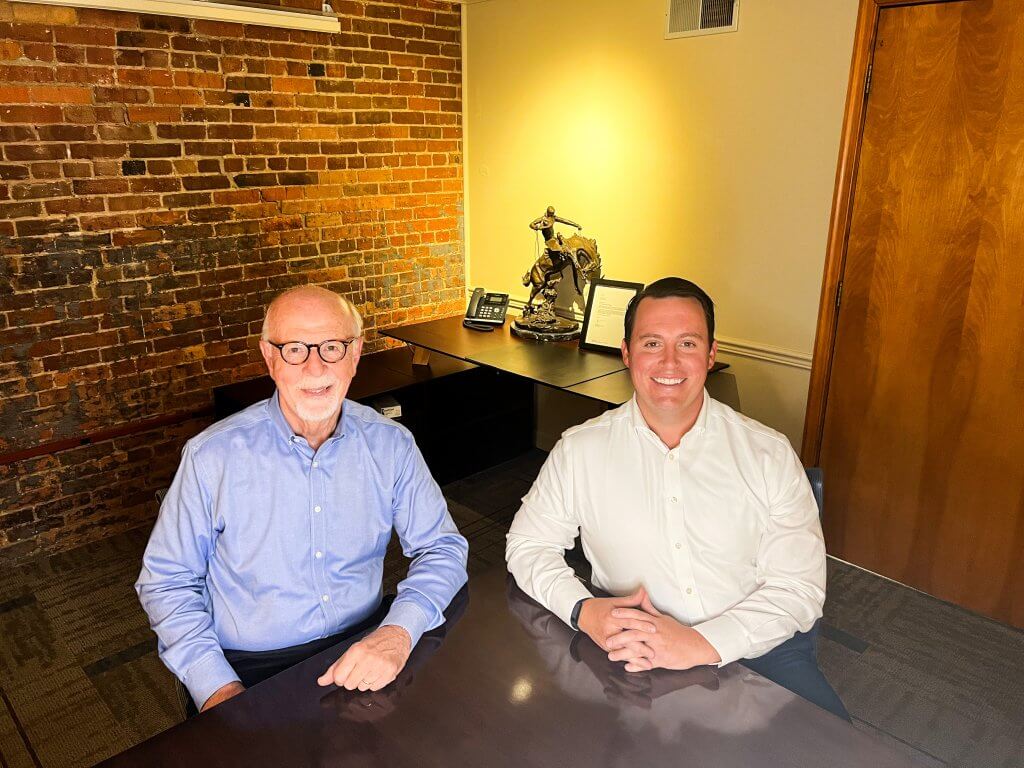 Podcast- Patrick McMahon, CEO of One Point
Podcast
Jul 11, 2023
For episode #13, we sat down with the CEO of One Point, Patrick McMahon. Pat details how he grew up in Peckville Pennsylvania where he was raised by his mother, who was born in Italy and migrated to the United States, and his father an Irish "serial entrepreneur". Pat started working at his dad's driving range as a young boy, and after graduating from Penn State he returned home to Northeastern Pennsylvania to work for the family businesses. We discuss how after buying one of the businesses from his dad, he grew it from $500,000 in revenue to $26 million from a combination of organic growth and acquisitions over the years.
Maybe most importantly, Pat talks about some of his mistakes and personal struggles along the way including his battles with depression while balancing family life and running a business. Since his first experience with depression after going through a divorce in the late 1970's, Pat focused on looking internally at trying to better understand himself and the things that were driving his struggles.
He details how during depressions he seems to be looking through "grey colored glasses" where everything looks dark and negative. Conversely, during his "manic" periods he is looking through "rose colored glasses" where everything looks bright and positive. He talks about the process of learning to understand this, and how it allowed him to have a more balanced outlook and make better decisions.
Almost 20 years later, Pat had grown the business, got remarried, had a young and growing family, even his golf game was in a great place. From the outside looking in, he seemed to have everything. However, he felt a deep sense of dissatisfaction and lack of meaning that led to another bout with depression in the 1990's. It was at this point that Pat turned his focus away from himself to try and help others more. Around this time, Pat bought out his business partner and began to give 10% of the company's net profits to charity. He also decided to share 10% of net profits with the company's employees as well. At that point two things happened:
1. employees became more loyal because they enjoyed being part of something bigger that was helping those less fortunate
2. Pat found a deeper satisfaction in his work and life in general
As the company grew, they decided to write a Corporate Culture document focused on 5 stakeholders: shareholders, employees, customers, vendors, and the community. He believes this was a key factor in the company's success over the years and helped him continue to try and grow it for more than monetary reasons. Pat's message may sound counterintuitive, but it makes a lot of sense: the adversity he has faced in life, specifically his bouts with depression, have helped him balance his priorities. While terrible to experience, he believes they forced him to look internally and better understand himself. He believes this made him both more content in his career and a better person. In his view, adversity forces us to "sharpen our game". He also shares ways to cope with anxiety and depression that have worked for him.
Finally, Pat talks about how the first part of life is about building the "container"- or focusing on things outside that help define who we are. The second half of life is about looking inward and focusing on "the contents". He defines success on his terms and discusses how he recently sold one of his companies and turned his focus on his next chapter. He wants to continue getting out of his comfort zone, improving himself, and focusing on others. Thanks to Pat for being authentic and open about his personal story, it was a great discussion. We hope you enjoy it!