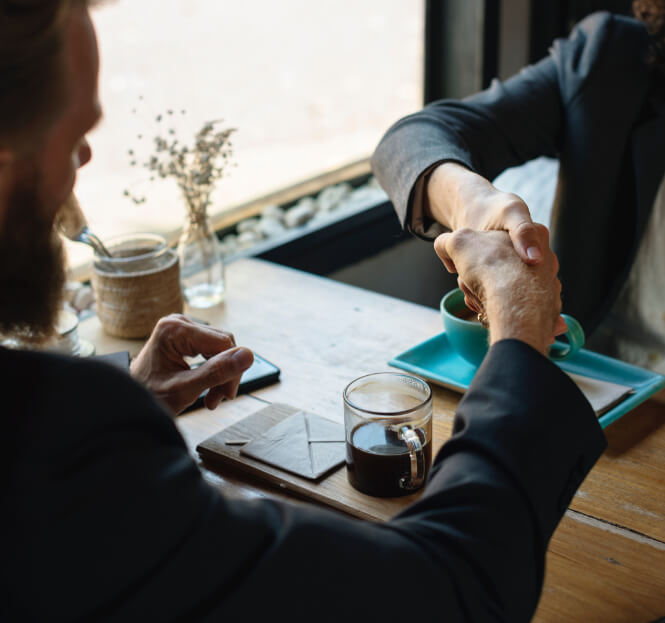 Choosing a Financial Advisor
Financial Planning
By: Jude McDonough, CFP® AIF®
Feb 19, 2020
Finding the right person to be your Financial Advisor is not necessarily an easy task. Perhaps you have a family member or friend who does it. That can be a start, but that doesn't make it an automatic fit. Trust is obviously the most important part of the relationship. With that said, if you perceive the friend or family member as trustworthy, that is a good start. However, there is more to it than that. It is basically like entering a marriage as you are hoping to form a lifelong relationship. On top of that, this person will be taking care of your financial future. Don't take that lightly and don't let yourself be swayed by a fast-talking salesman.
The most important advice I can offer besides some basic questions I'll share with you is to be mindful of some quick red flags that are somewhat easy to find.  The biggest red flag is if the person is selling you a product in the first meeting.  The first meeting is supposed to be one where you get to know each other.  If the person doesn't need time to go back and review the facts before making a recommendation to you, the person can't be making a completely informed recommendation.  Another major red flag is talking about high returns with minimal risk.  Remember, if it sounds too good to be true, it probably is.  Finally, if the advisor is doing all of the talking and not asking you questions, then he or she can't possibly be looking out for your best interest. 
In addition to being attentive to potential red flags, here are some questions that you should ask:
How do you arrive at the recommendations that you propose? What is your process?
Do you and/or your team members have any designations?  If so, what designations and please explain them.
How long have you and your team members been providing financial advice?
Where will my assets be held if I choose to move them to you?
Explain your client base and how you think I fit into it.
Are you able to provide references?
Those questions should get you started and help you get a good feel for whether or not the person is a good fit for you. My advice is to look for someone who is trustworthy and has your best interest at heart. Returns on your investments are definitely important. However, if you find someone who has a good process and is genuinely looking out for you, the returns will be there. I mentioned it already and I'll close with it. If it sounds too good to be true, it probably is. Just Google "Bernie Madoff" and you'll understand why I mentioned it twice.
The content is developed from sources believed to be providing accurate information. The information in this material is not intended as tax or legal advice. It may not be used for the purpose of avoiding any federal tax penalties. Please consult legal or tax professionals for specific information regarding your individual situation. The opinions expressed and material provided are for general information.
The views and opinions expressed herein are those of the speaker or writer and do not necessarily reflect the views of Alliance Wealth Advisors, LLC. All opinions are subject to change without notice. Neither the information provided nor any opinion expressed constitutes a solicitation for the purchase or sale of any security. Past performance is no guarantee of future results. Diversification does not guarantee a profit or protect against loss in a declining financial market.