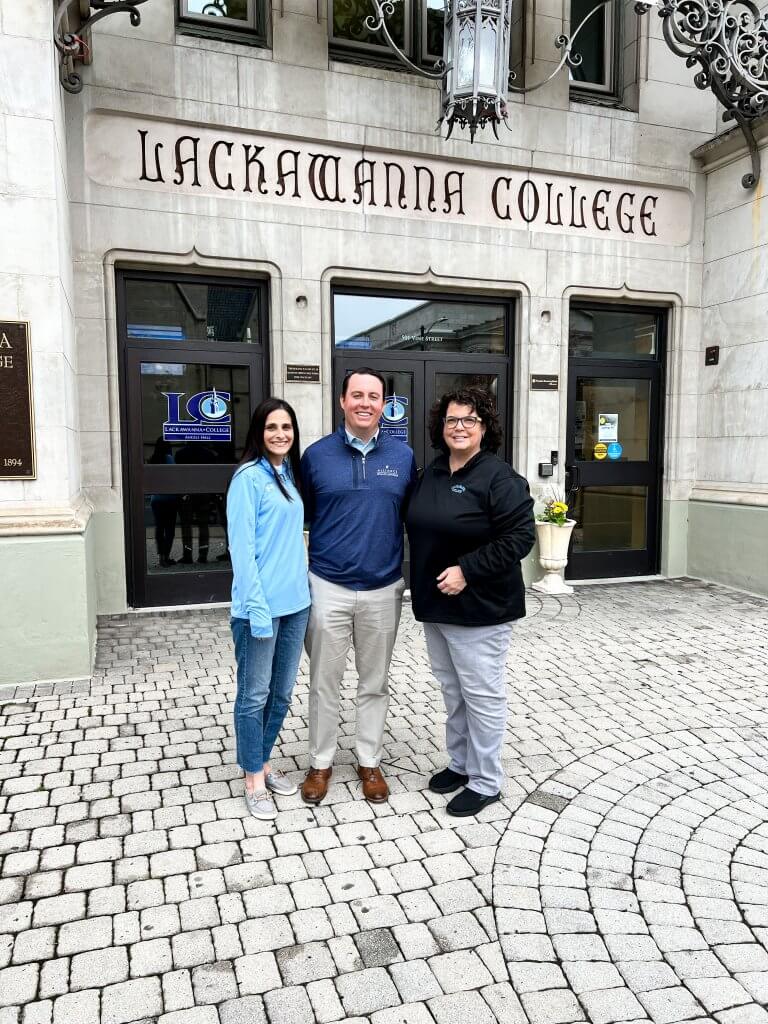 Podcast- Dr. Jill Murray & Dr. Erica Barone Pricci, Lackawanna College
Podcast
May 11, 2022
For our latest episode, we sat down with President and Chief Innovation Officer Dr. Jill Murray and Provost Dr. Erica Barone Pricci of Lackawanna College. Lackawanna is a private college located in Northeastern Pennsylvania that puts a strong focus on keeping higher education affordable and accessible to anyone. The school also prides itself on thinking differently about education. This was especially evident last year it was included in Fast Company's list of the World's Most Innovative Companies for its "Level Up" Program, which we talk about in this episode. 
We discuss the evolution of Lackawanna in recent years, and why it views itself as a "disrupter" in the higher education space. Jill and Erica explain why the college's mission is to educate students not only to be prepared for their professions upon graduation, but to be well-rounded citizens who are stakeholders in their community. They also tell the stories behind their own unique career paths, how they think about team building, and why having a strong culture is essential to any successful organization.
This past semester, I joined Lackawanna as an adjunct professor. For me it was a way to spend time doing something I am passionate about, which is improving financial literacy and providing investor education to more people. One of the core tenants of our firm is providing people with tools to make better decisions in a complex financial world, and I was excited to be able to do that in a classroom setting for the first time. Lackawanna was a natural fit given the school's mission. We discussed why financial literacy isn't taught more effectively within the education system, how they approach decision-making themselves, and why education must shift to being viewed as an ongoing pursuit rather than a short-term goal in today's economy.
I also asked Jill and Erica, and what the future looks like for the higher education system in the years to come and what role Lackawanna plays in it. It was an incredible conversation that highlights a great institution helping to make our region better in so many ways. Thanks again to Jill and Erica for a great discussion, and we hope that you enjoy this episode.