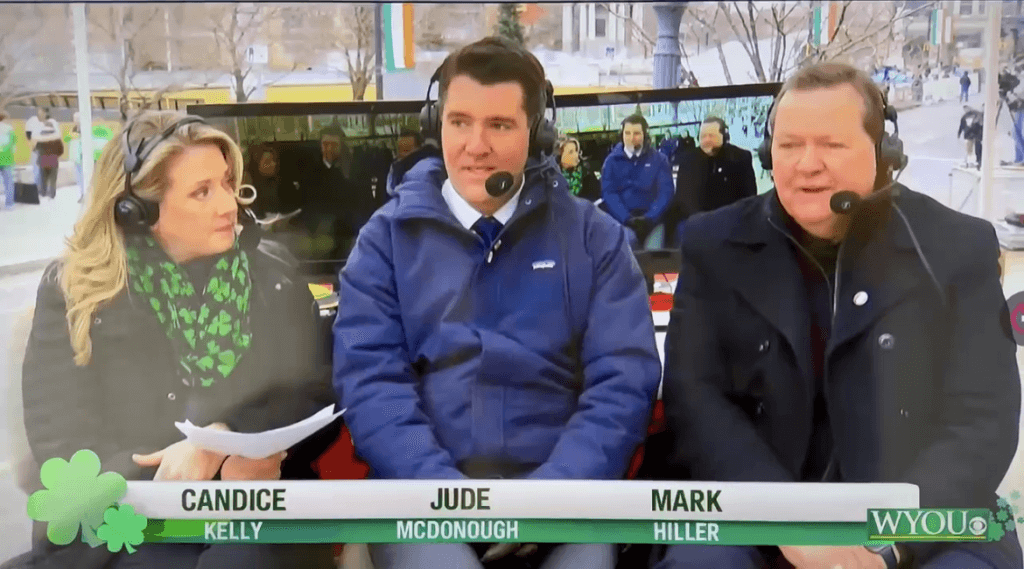 2023 Scranton St. Patrick's Parade
Community
Mar 13, 2023
We were excited to return as a sponsor of the St. Patrick's Parade in Scranton. Our own Jude McDonough also returned as the color commentator for the telecast.
The weather was not as cooperative as it had been in recent years, but that didn't stop the people of Northeast PA from lining the streets to view the parade. Despite the cold, the parade continued the tradition of being the unofficial start of spring in NEPA. The line of march for the parade was back to pre-pandemic levels and included a record number of bagpipe bands. It was another great year of bringing the people of NEPA together to celebrate Irish culture.
We were honored to support such a wonderful cause that has a positive impact on our community. For more information including photos, please visit www.stpatparade.com.