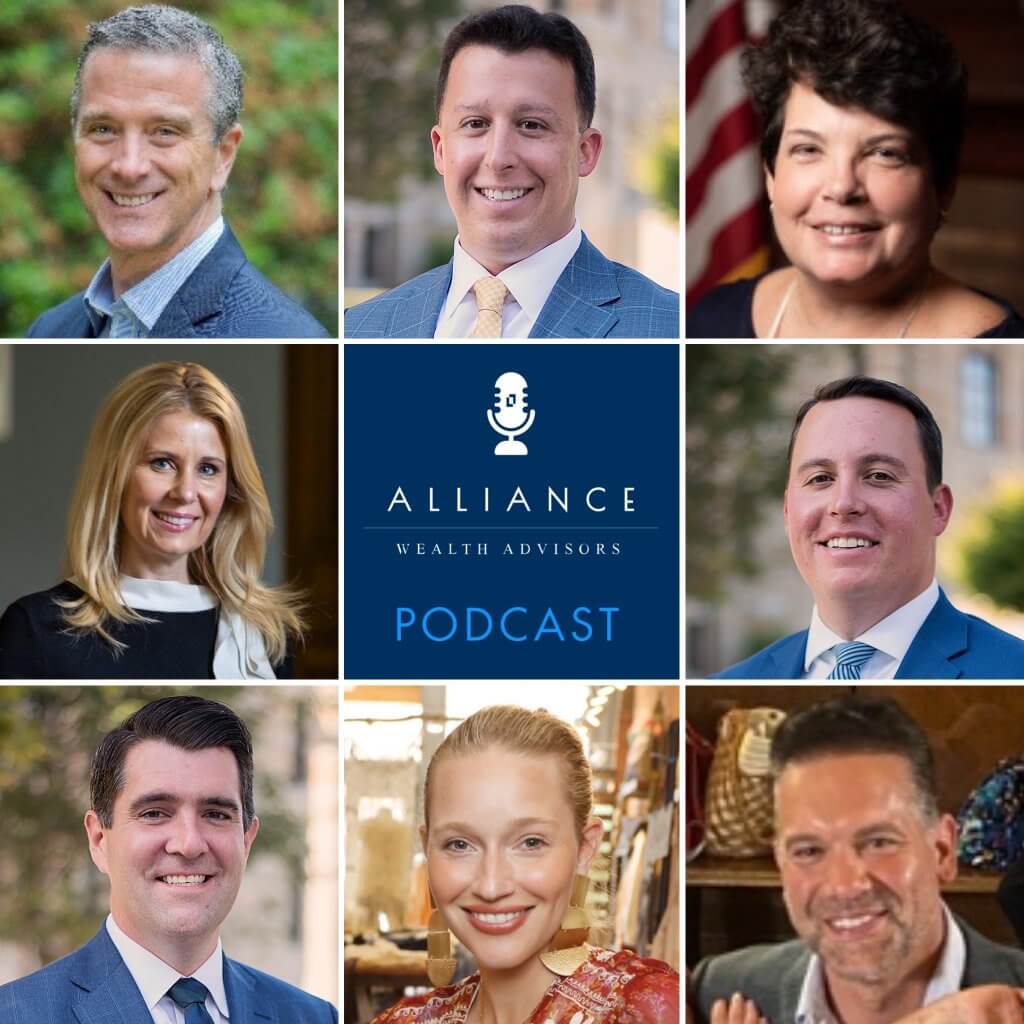 Podcast- Financial Impact Summit Recap with Stephanie Decker & Christopher Ross
Podcast
Jan 04, 2023
For episode 11 my colleague and managing partner at Alliance, Chris Ross and Stephanie Decker, Associate Vice President of Social and Economic Impact at Lackawanna College, joined the podcast. Together, we recap the first annual Financial Impact Summit we held in partnership with the college in the fall of 2022. Rather than have listeners sit through the entire program, we took sound bites from some of our speakers that night. They included: Dr. Jill Murray (President of Lackawanna College), John Basalyga (President of JBAS Realty and Eastern Roofing Systems), Scott Lynett (estate planning attorney and founder of Legacy Planning) and Maggie Mineo Zayac (owner of the Daisy Collective) among others. Each speaker shared incredible insights and personal stories that benefited everyone who attended.
In this episode, we consider the insights that were shared and give some of our own thoughts and reflections. Our hope is that our conversation will help capture this event for those who weren't there, but also add some fresh perspective to those who were in the room that evening. Stephanie also shares some fantastic stories about her own journey and how she thinks about teaching her children about money and values.
With so many great speakers participating, the event was packed with interesting conversations and useful information. Frankly, it wasn't easy what to narrow down what to include in this podcast, but we did the best we could. Some of the topics we explore include:

– The value of schools and families teaching young people "the foundations" of personal finance more effectively

– The importance of knowing how our experiences early on in life shapes our financial decision-making.

– We also explored how people in the later stages of life have their own set of challenges, especially those involved in family-owned businesses.

– Finally, we talked about how financial education has not been a focus for school systems or universities. While it's important to improve financial education, it was clear from listening to our panel that talking about money at the kitchen table is just as important as in the classroom.
As we look ahead to growing this event in 2023, we would love to hear from business and education leaders in our region to make it better. If you have ideas to improve the event, or if you have interest in participating we would love to hear from you. Thank you for listening, and we hope you enjoy this episode.