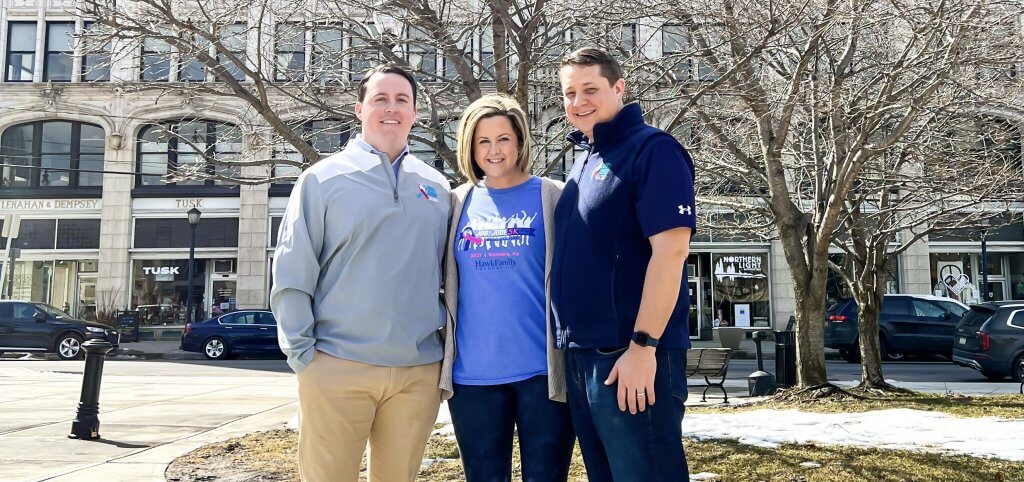 Podcast- Community Spotlight: Jog For Jude
Community
Mar 15, 2022
We are releasing the first of what we are calling our "community spotlight" episodes. While the goal of this podcast is to highlight business owners, high-performers, and industry leaders to better understand their stories and how they make important decisions, these episodes will be a little bit different.
We are a firm focused on partnering with our clients to help them achieve their financial goals, but we know there is so much more to life than planning and investing. We also care deeply about the community in which we live, and we feel we all have a responsibility to make it better. It is for these reasons we will use this platform from time to time to highlight stories in Northeastern Pennsylvania that focus on our community. We hope these episodes can provide much needed perspective and help all of us stay focused on what really matters.
For this episode, I sat down with Theo and Greg Zayac, founders of the Jude Zayac Foundation, which was established in memory of their son. On July 23, 2014, their healthy son Jude unexpectedly and tragically passed away at only three months old. His life was claimed by "SIDS" – Sudden Infant Death Syndrome. Not much is known about what causes SIDS, but it typically strikes children under one year of age without notice. The mission of Jude's Foundation is to raise funds to support SIDS research and to enrich the lives of children. To help accomplish this mission, they host an annual 5K run/walk followed by a community celebration to promote SIDS awareness and provide a day of family friendly fun. After two years without a race due to Covid-19, it is back in 2022.
Theo, Greg, and their families started with an initial goal of having 100 people and raising $1,000, and it has since grown to the largest SIDS awareness 5k in the country. They have raised over $650,000 dollars since 2015, which has gone directly to important causes we discuss in this episode. Theo and Greg share Jude's story, how their mission has evolved, and how they have turned the worst tragedy in their lives into something that continues to inspire and rally our community. We also talk about how their willingness to share their story has helped so many other people who have suffered trauma and tragedy, many of whom they didn't even know. We discuss why we must always remember that everyone is struggling with something, and why today more than ever a close-knit community is essential to help one another pull through hard times. Greg, Theo, and their families are true leaders who share a message about why we must communicate openly about the hardest things in life. While this was an emotional conversation, it was also one we enjoyed, learned, and grew from. We think you will too.
Sign up for the Jog For Jude: runsignup.com/jogforjude
Donate to the Jude Zayac Foundation HERE
Sign up for the Jog For Jude: runsignup.com/jogforjude
Donate to the Jude Zayac Foundation HERE