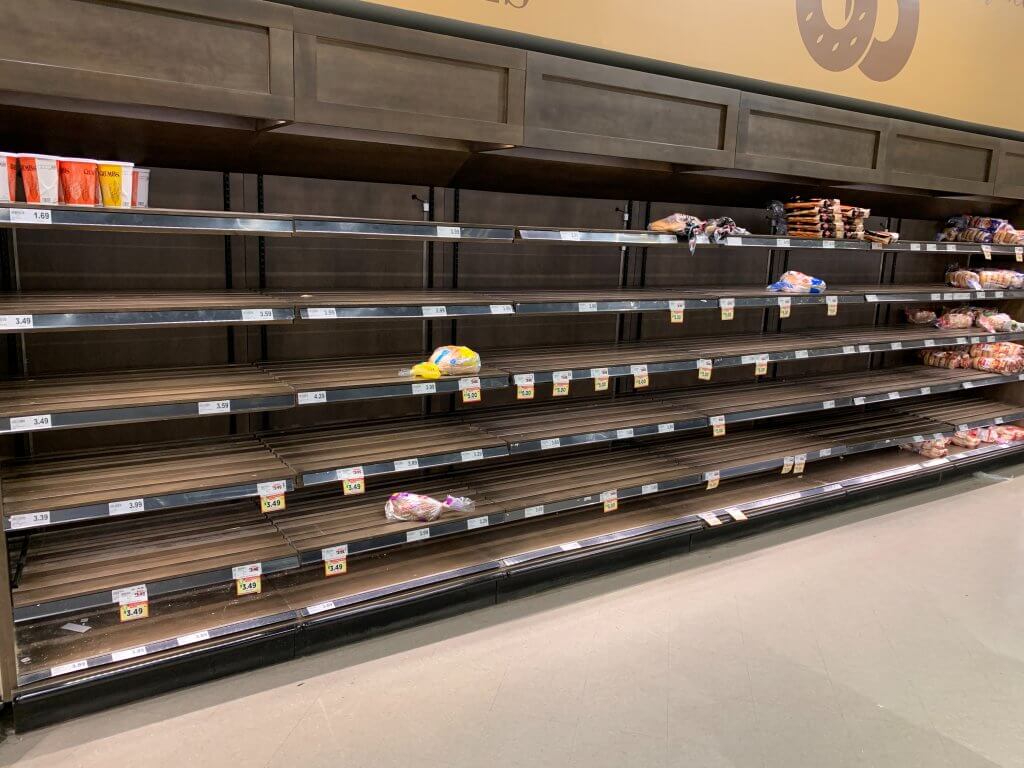 Less than a month ago markets were at a record high, as strong data on the US economy showed signs of continued growth. Then, as Coronavirus made its way to continental Europe and the United States, markets went into a tailspin, suffering one of the fastest declines on record.
Uncertainty and speculation can cause investors to panic and veer away from their long- term investment strategy. Some investors have contemplated selling now and get back in later but experienced investors know risks of market timing.
When talking to individuals and business owners during these volatile times, I sometimes like to use charts to put things in perspective. Let me explain.
This chart developed by J.P. Morgan shows S&P 500 returns going all the way back to 1980. The grey bar represents each calendar year return and the red dot shows the largest market drop from peak to trough within that year. Despite an average intra-year drop of 13.8%, the S&P average annual return was 8.9%.
---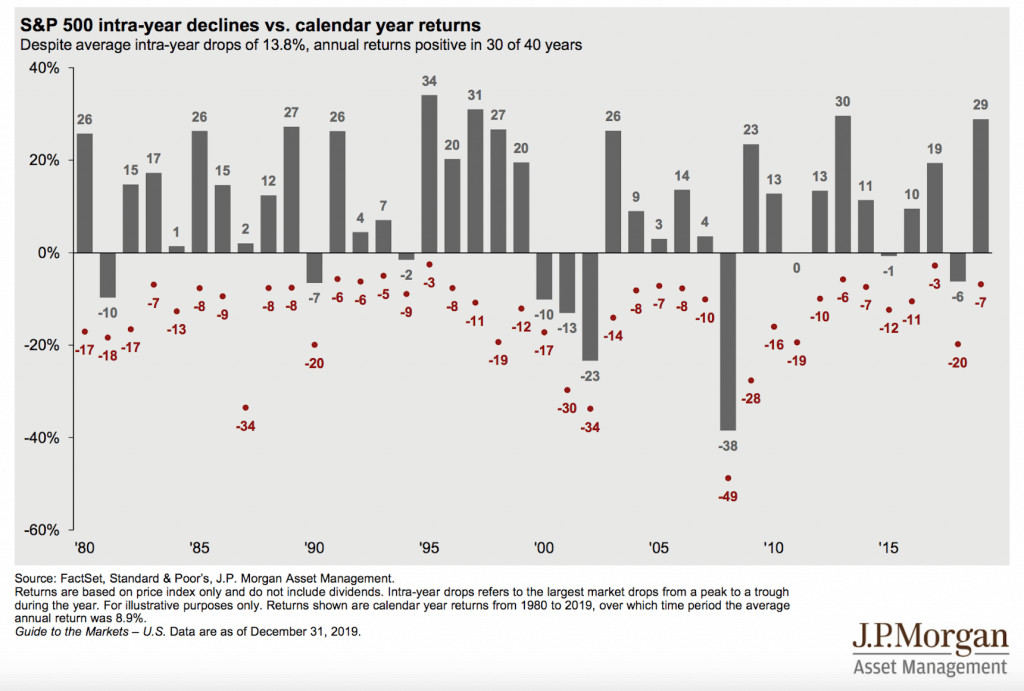 ---
These are very difficult times and I'm not taking this current situation lightly. I felt it was important to show the big picture regarding market volatility and the importance to staying disciplined to your long-term investment strategy. History has shown that regardless of a market breakdown, a recovery takes place over time. We certainly have a long way to go, but before you make a decision based on emotion , it might be a good idea to talk to a CERTIFIED FINANCIAL PLANNER™ and develop a game plan that is right for you.
The content is developed from sources believed to be providing accurate information. The information in this material is not intended as tax or legal advice. It may not be used for the purpose of avoiding any federal tax penalties. Please consult legal or tax professionals for specific information regarding your individual situation. The opinions expressed and material provided are for general information. Chart provided by J.P. Morgan Asset Management.
The views and opinions expressed herein are those of the speaker or writer and do not necessarily reflect the views of Alliance Wealth Advisors, LLC. All opinions are subject to change without notice. Neither the information provided nor any opinion expressed constitutes a solicitation for the purchase or sale of any security. Past performance is no guarantee of future results. Diversification does not guarantee a profit or protect against loss in a declining financial market.